Whitireia and WelTec boost Māori research capability to improve community outcomes
Whitireia and WelTec boost Māori research capability to improve community outcomes
Whitireia and WelTec have appointed a dedicated Kaiwhakahaere Rangahau to lead a new initiative supporting and developing academic research and rangahau by and for Māori - Te Kawenata Rangahau.
Jamie Ihimaera Smiler (Te Aitanga a Māhaki, Rongowhakaata, Te Whānau a Kai) has taken up the position, which will ensure that Māori researchers and Māori research topics are resourced and supported.
Jamie has taught at Whitireia and WelTec since 2015 in various programmes, including hospitality, tourism and business. Jamie is currently working on his PhD.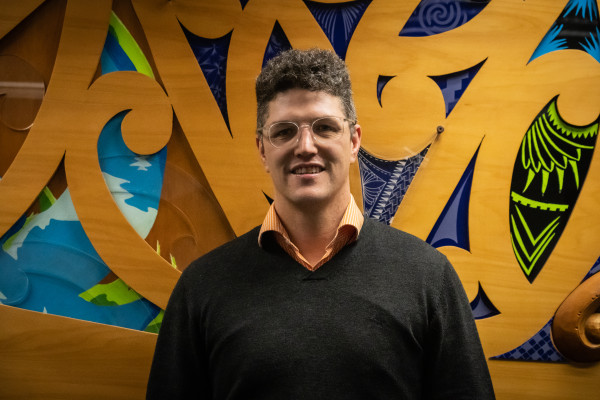 Jamie Ihimaera Smiler (Te Aitanga a Māhaki, Rongowhakaata, Te Whānau a Kai)
Te Kawenata Rangahau was established by the Dean Te Wānanga Māori at Whitireia, the Kaiwhakahaere Māori at WelTec, and the Director of Teaching and Learning at Whitireia and WelTec.
The initiative gained impetus from Te Pae Tawhiti, Te Pūkenga Te Tiriti o Waitangi Excellence Framework. The Framework articulates expectations of demonstrable partnerships, as well as inclusivity and equity for Māori.
"We are reimagining what rangahau and applied research might look like for kaimahi (staff), ākonga Māori (students) and our community," says Jamie. "The aim is to work in true partnership with iwi-Māori so the work researchers do is directly relevant, responds to needs, and contributes to positive outcomes. We succeed when our ākonga and community benefit."
Te Kawenata Rangahau will provide a focus for:
a targeted response to areas of underdeveloped Māori research
improved resourcing and control for kairangahau Māori (Māori researchers)
increased cultural support for kairangahau Māori
increased responsiveness to the wider research funding environment
improved responsiveness/connections to research needs of iwi-Māori.
As part of this initiative there are intentions to establish Kōrari Rangahau (Research Hub) to support and connect rangahau and researchers with the community and iwi.
Jamie says true partnership is a crucial aim of the hub, and he is working initially with iwi-manawhenua, Te Āti Awa and Ngāti Toa Rangatira, to expand existing relationships into areas of rangahau and research.
"The hub is about creating a platform to connect researchers and iwi-Māori, whatever their needs, with the capabilities we have in our institutes – and vice versa. We want to support iwi-Māori, and use our resources as effectively as possible. It's about uplifting our collective mana, strengthening our whakapapa, and transforming outcomes for Māori."
Scholarships and internships will be awarded to researchers as part of Te Kawenata Rangahau, and the first has already been given. It went to Tuāraki Peita, a third-year business student, who will support a group of Kairangahau Māori, Whitireia and WelTec kaimahi - Dr. Dax Roberts, Dr Anna Williams and David Lomax to evaluate the learning experience for ākonga Māori using a mātauranga Māori framework.
"Our vision is to transform the lives of our community. We are making a commitment to use our platform and resources to support rangahau and Māori research for the benefit of Māori," says Jamie.
"Te Kawenata Rangahau brings alive Te Pae Tawhiti, and is supported by one of Whitireia and WelTec's strategic pou (pillars) - achieving equitable outcomes for Māori," says Mark Oldershaw, chief executive of Whitireia and WelTec. "True collaboration will bring about valuable and relevant outcomes from Te Kawenata."