Leading cooks, maitre d's, baristas
Learn from tutors who have worked many years overseas and in New Zealand. They'll share their knowledge and industry tips. They're in touch all the time with those in Wellington's hospitality industry. If you put the work in, they can help you find a job, get part-time work or experience at events. 
Our graduates
Our graduates work all over the world - for chefs like Gordon Ramsay and Marcus Wareing in London, for leading restaurants, bars and cafes in Sydney Hong Kong, throughout Europe and here in New Zealand. Others are running their own market stalls and food trucks. 
Part of the bustling hospitality industry
Our Wellington School of Hospitality is located among the city's bars, restaurants and cafes. 
Travel with your skills
You'll gain skills and qualifications that are valued around the world. Many of our qualifications are internationally-accredited with the London-based City and Guilds institute. 
Competitions and other opportunities
Take part in competitions and industry events. WelTec students have won competitions in New Zealand and overseas. 
Short courses
Working in industry? Looking to build your skills? Do a short course. We cover topics such as food safety and barista skills. 
Classes for Foodies
Learn cooking techniques from the experts. We've partnered with local food celebrities to come in and share their secrets. Your chance to experience learning in our Wellington CBD campus. 
Classes include Sausage Making, Dumpling Making and Leg of Lamb Preparation. 
Hospitality Kitchens
Study your passion in our state-of-the-art commercial kitchens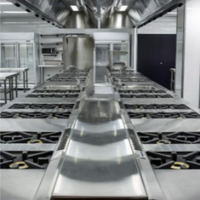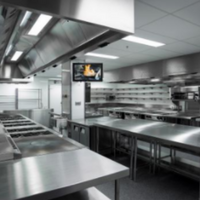 Our hospitality kitchens are equipped with the cooking tools you will use throughout your hospitality career. Our spaces parallel those within the industry giving you the real-world experience that will help get you ready the workplace. 
Combination steamer / convection ovens

 

Bakers deck ovens

 

Provers

 

Planetary mixers

 

Waldorf fanforced ovens

 

Immersion circulators for Sous vide cookery

 

Smoker

 

Blast freezer/chiller

 

Thermo mix

 

Chocolate tempering machines

 

Pacojet food processor

 

Induction hobs

 

Dehydrator

 

Pastry break dough sheeter

 
Location
Our kitchens are located in our Wellington School of Hospitality campus at 52 Cuba Street, Wellington.